Choosing the right theme for your Shopify store can often be a stressful, dragged out activity. There are literally hundreds of themes, both free and paid out there to choose from and with each of them offering their own distinctive design and features, it can be a challenge to select the best theme for your store. 
Hence it's important to implement theme selection with a more methodical approach (whilst also keeping with your budget!). 
Some key factors to consider
Will you be going for a free or paid theme? 
What's your budget for a paid theme?
What's the overall design/look you want? 
Are there any special functionality needed? 
 Do you have the know-how to manage the theme you have chosen? 
Difference between free and paid theme
Free Theme
The biggest plus point of a free theme is you don't have to pay for it. This also means there are limited features and low level of customisability as compared to premium themes. You'll also notice free themes look rather "basic" as these are not as developed as premium themes. Nevertheless, free themes are suitable for:
New merchants on a very tight budget
Single product stores
Merchants who want a minimalist design 
Small product catalogues 
Nevertheless, at the hands of an experienced Shopify Partner we can still build a highly converting, presentable Shopify store using a basic theme. 
Paid Themes
These are considered the Gold Standard of Shopify themes and for a good reason. At one glance you'll be greeted with the myriad of beautiful design elements and structures these themes offer. Simply put - you get what you paid for. 
Shopify offers its own in-house paid themes catalogue, where you can select from hundreds of amazing, hand-vetted and well-developed themes to build your store on. These will set you back in the USD$140 - $180 range.
At a lower price point, you will still be able to find beautiful, powerful themes in third-party vendors such as themeforest (https://themeforest.net/category/ecommerce/shopify). Do note, these are not "official" premium themes recognised by Shopify and while you can still check for their quality and legitimacy with reviews and documentation, in our experience these themes are not as robust to bugs and tend to have minor spelling errors here and there. Also, you may be compromised when it comes to support but if you are on a tight budget and not picky on future upgrades and can accept minor bugs/issues, these third-party paid themes make a solid, budget-friendly purchase. These themes cost in the range of USD $20 - $90. 
FREE Premium Themes (with a catch!) 

The competition to generate new and more powerful themes has heated up over the years, and recently we began to see disruptors to the ecosystem. 
Skilled theme developers were able to create beautiful, responsive, and high performing Shopify themes - and they are offering it for FREE! 
 The notable ones include Ecomsolid and Debutify. With time, more and more of these free themes with premium features are bound to show up. 
The catch? You will be requested to provide your e-mail address to download the themes. Think of it as a fair exchange to acquire these high quality, well-made themes for free. 
Ways to select the perfect theme for you
Start with your niche. 
What niche are you in? What kinds of products are you selling? Are you selling high ticket items or simple dropshipping products? Will it be a print-on-demand or branded store? Or a single product store?
By answering this fundamental question you will start to narrow down the look and feel of your store.  A single product, kickstarter campaign type store will need a very different theme from a general catalogue store, both in design and functionality. 
Reference from other similar websites
Once you've narrowed down on the type of niche, it is strategy to check out how other websites in your niche, potentially future competitors, are designing their stores. 
This is a good hack to understand the most effective way to present your products and sell your niche to your target audiences. Shortlist a few best ones, and note down their unique features that you wish to replicate - for example, mega menus, parallax images, sorting features, block images, etc. 
Determine the key functionality required
We recommend to go to https://themes.shopify.com/themes to filter out the most suitable themes for your store. Even if you don't buy from the official store, it gives you a good idea of the final look of your store. The convenient categorisation lets you choose suitable themes by your industry, layout style, product page style, navigation, and more. 
Pay particular attention to sub-pages + mobile responsiveness
This area tends to be overlooked by inexperienced merchants. When looking through theme demo stores, they tend to only focus on the home page and that's it.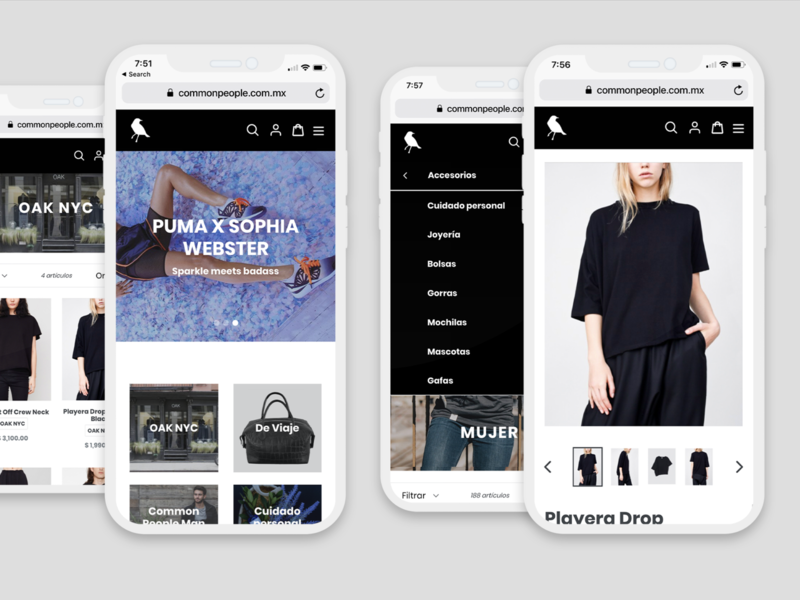 However it's crucial to venture deeper into the theme and do a thorough check on other parts of the theme, such as the product page layout and mobile version. These are two aspects which are crucial to sales conversion, so it's important to pay full attention and not overlook them. 
If you do spend the time to venture future, you will notice there are top quality themes that allow customisation on the about page, multiple product page selection and sections customisation, etc. These best of the best themes can only be found if you spend time to do your homework. Usually these themes have significantly more template files than your typical free or even premium themes. If you're confused altogether - get a Shopify Expert to help. 
We hope this article has helped you shed some light on how to choose the ideal theme for your Shopify store. If you are still on the fence, drop us a message and we'll be happy to help you evaluate the most suitable theme for your store. 
 Let us know in the comments which are the best themes for you!
Leave a comment (all fields required)
Comments will be approved before showing up.